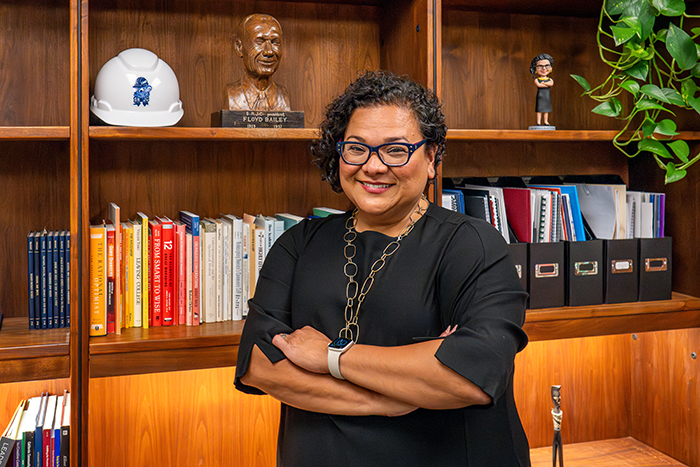 September 13, 2023, Santa Rosa, CA — The Sonoma County Junior College District Board of Trustees invites the public to attend a historic event: the investiture of Dr. Angélica Garcia, the sixth Superintendent/President in Santa Rosa Junior College's 105-year history. The event will take place at the Santa Rosa campus on Friday, October 20. A reception will be held in the Lawrence A. Bertolini Student Center from 1:30 to 3 pm, followed by the ceremony from 3 to 4:30 pm in the Luther Burbank Auditorium. Attendees are asked to RSVP online no later than October 1, and a livestream will be available for those unable to attend in person.
An investiture is a formal ceremony that confers the authority and symbols of high office. It is typically held during the new president's first year in office, or at the conclusion of the first year. As with many academic traditions, the investiture has symbolized the pursuit of knowledge since its earliest recorded existence in the Middle Ages. Today, universities and colleges around the world hold investitures, both to celebrate and to formally acknowledge entrance into a new era.
Investitures are dignified ceremonies that include many academic traditions and protocols including a procession, the wearing of academic regalia, and formal greetings from members of the college community.
Dorothy Battenfeld, president of the SRJC Board of Trustees, encourages the community to attend, adding, "Dr. Garcia's primary goals as president are to foster equitable access to higher education and strengthen student success outcomes for our entire community. I am excited to welcome her formally to the community through the Investiture events."
A ticketed post-ceremony celebration with heavy hors d'oeuvres and dancing sponsored by the SRJC Foundation will take place at the college's Shone Farm in Forestville in the evening at 6pm. Tickets and sponsorships are available for the celebration at https://give.santarosa.edu/investiture. 
For detailed information and to RSVP for the ceremony and/or reception, please visit: https://president.santarosa.edu/investiture. The livestream will be linked on that site on the day of the event.