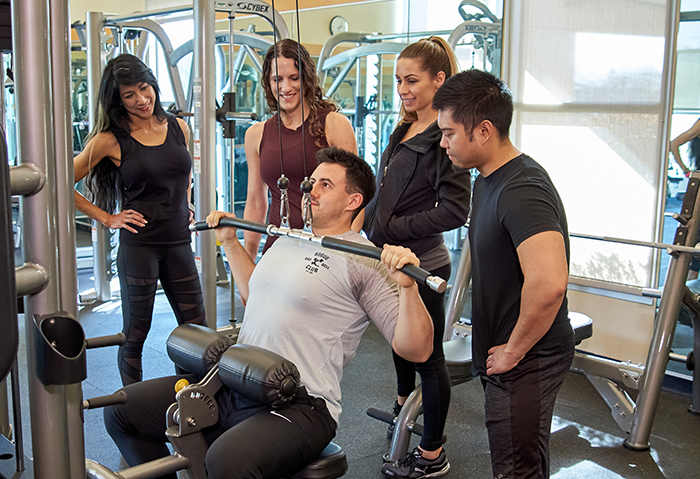 December 13, 2022, Santa Rosa, CA — Beginning spring 2023, Santa Rosa Junior College (SRJC) will begin offering new fitness options for students. The first ever "open gym" classes will offer students the flexibility to drop-in during designated hours for self-paced workouts, allowing students to complete their class participation hours around work and family needs.
The new open gym format will be available to those who enroll in personal fitness classes in spring (KFIT 61, Section 6237 for 1 unit or KFIT, Section 6235 for 1.5 units) offered by the Kinesiology, Athletics and Dance department. Students who enroll will have access and can complete participation hours on both the Santa Rosa and Petaluma class locations. Enrollment is required to ensure that participants have been instructed in important principles, techniques and wellness principles for a safe and effective workout, including proper form and the safe use of exercise equipment. Once enrolled, students will have access to strength-training equipment and cardiovascular machines in designated Kinesiology classrooms.
Also beginning in spring 2023, a new lap swim class will be available in the new 50-meter Kathryn J. Kettler outdoor pool. This course has set hours and is not in the same flexible schedule format as the open gym classes. Students can register for KAQUA 2.3, Section 6510 on Monday/Wednesday 9-10:30 am or KAQUA 2.3, Section 6511 on Tuesday/Thursday 10:30am-12 pm.
For more information including open gym course locations and hours, visit https://kad.santarosa.edu/general-information. Students must be enrolled in an open gym or lap swim class in order to access the facilities.