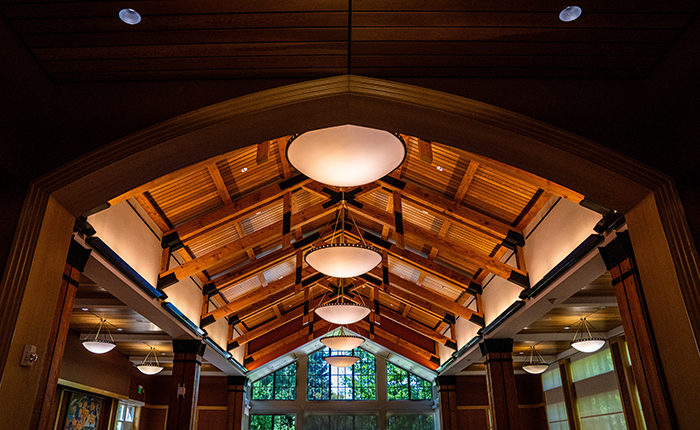 April 10, 2023, Santa Rosa, CA — The fifth annual Climate Action Night returns to Santa Rosa Junior College (SRJC) on Earth Day, April 20, from 4:30 to 6:30 pm in the Bertolini Student Center. Given widespread concern about climate change, the goal of this event is to help members of the public learn how they can take action. In a science-fair style format, students will share information about local, regional, and national campaigns and legislation, assisting the public with tools to appeal to their elected officials to pursue positive change.
The annual event invites area college, high school, and junior high students to participate by researching campaigns and pending legislation at the local and state levels that pertain to climate change, climate justice and sustainability. This year's topics include:
corporate accountability for air pollution data
electrical grid and community infrastructure for electric vehicles
textile recycling to reduce air and water pollution
carbon capture demonstration projects
fossil fuel divestment for public employee retirement funds
electrical microgrids for greater resiliency against blackouts
Bicycle infrastructure.
Climate Action Night educates and empowers both the participants and attendees. Student presenters acquire skills and knowledge in research, legislative process, civic participation, science, public speaking, and citizenship. Co-chair Sunny Galbraith reports that the experience gives students an advantage when they enter college: "High school students benefit from the opportunity to meet and work with SRJC and SSU professors, and to gain familiarity with the SRJC campus through the live event. Several of my former students have gone on to leadership positions in the Biology Club and the Student Government Association at the SRJC because of connections they made participating in Climate Action Night."
Public attendees get similar benefits and are provided tools to contact their government representatives and make their voices heard on issues that directly affect their communities. "Climate Action Night is great for people in the community who want to support youth leadership. The event is organized like a science fair style, so members of the public get to speak directly with student groups about their particular piece of state legislation or local campaign, and it's a low-pressure opportunity for the students to become comfortable with public speaking," adds Sunny.
Katie Gerber, an earth sciences instructor at SRJC, says that it's a terrific experience for participating teachers, too. "Sunny and Abigail are super organized and make it incredibly easy for me to participate by providing ready-made templates and modules for classroom project development, and clear communication on all deadlines. I've participated for five years, and they just make it so easy for me as an instructor, there's no added workload for me. The best thing the students get is the mentoring experience, connecting with people working in the field, that is so powerful." She appreciates the additional experience and confidence her students gain in developing presentations and working as a group.
Organizers Sunny Galbraith and Abigail Zoger are local science educators and are the founders and co-chairs of this event. Sunny holds a biology degree from UC San Diego and has been a classroom teacher for over 20 years, and an environmental educator for 25 years, and was named West Sonoma County Teacher of the Year by the Sebastopol Rotary in 2015. She teaches high school math and science at Orchard View School, serves on the Sebastopol City Council Zero Waste Committee and the Zero Waste North Bay Task Force, is a board member of North Bay Jobs with Justice, and works on labor and environmental issues with local climate action group 350 Sonoma.
Abigail Zoger holds a master's degree in ecology from UC Davis and has taught general biology, botany and ecology at Santa Rosa Junior College for over 25 years. She has guided her students through both research experience and career explorations in conjunction with grants from the National Science Foundation, serves on the SRJC Sustainability Committee, and previously served as advisor to the student Biology Club.
After being a Zoom-only event for the past three years, organizers are excited to invite the public to attend and participate in this community-focused evening, which will also include art exhibits for the first time. Climate Action Night will be held on Thursday, April 20, 4:30-6:30 pm, on the first floor of the Bertolini Student Services building on the Santa Rosa campus, 1501 Mendocino Avenue, Santa Rosa.
For detailed information on this event, or how to become involved next year, please visit: https://climateactionnight.com/