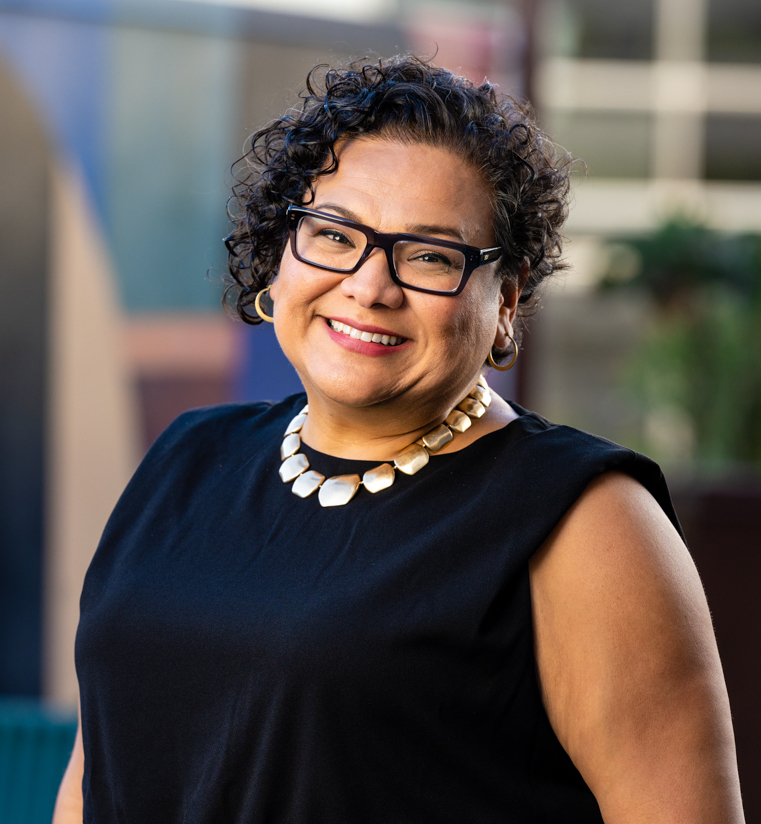 April 11, 2023, Santa Rosa, CA - Following an extensive national search, the Sonoma County Junior College District Board of Trustees is pleased to announce they have selected the new Superintendent/President of the College, Dr. Maria Angélica Garcia.
"We would like to thank everyone who participated in our open forums and provided input during the search. I would also like to thank all members of the Presidential Search Advisory Committee for their exceptional work and effort. We are excited to welcome Dr. Garcia to the Santa Rosa Junior College community and look forward to working with her," said Dorothy Battenfeld, Board President.
Dr. Garcia comes to us from Berkeley City College, where she has served as president since 2020. Dr. Garcia is an equity-minded educational leader who is passionate about issues of access, equity, and student success in higher education.  She is known for inclusive and strategic leadership. She believes that community colleges serve as pathways to liberation and upward social mobility for historically minoritized communities and promotes this in institutional reform efforts, such as Guided Pathways, apprenticeship programs, dual enrollment, and through community outreach for K12 students and adult learners. While President of Berkeley City College, she successfully led the college through accreditation re-affirmation and fiscal stabilization efforts. Dr. Garcia has led the college through its Educational Master Plan process, focusing on the impact a community college has on disrupting generational poverty, upward social mobility, and equitable student outcomes.
Dr. Garcia is committed to leading with integrity and promotes building collaborative relationships to create educational institutions that are responsive to the needs of a diverse local community, the needs of workforce and industry, and the requirements for transfer to four-year institutions. Her leadership experience includes statewide and national exposure in community colleges.  She is co-founder and Vice President of the California Organización de Latinx Empowerment, Guidance, Advocacy for Success (COLEGAS), a statewide group committed to supporting and advocating for Latinx student success. Dr. Garcia is also a fellow with the Aspen Presidential Institute, UC Davis Wheelhouse Institute and the National Community College Hispanic Council (NCCHC).
Dr. Garcia earned a doctorate in Educational Leadership at San Francisco State University, a Master's in Social Work at San Diego State University and a Bachelor of Arts degree in Liberal and Civic Studies at Saint Mary's College of California.
"I am deeply humbled to be appointed as the next Superintendent/President of SRJC and grateful for the Board of Trustees' trust in my experience, passion for community college education, and commitment to disrupting generational poverty for Sonoma County. Being a community college educator is my vocation and I'm eager to work in community with classified professionals, faculty, administrators, students, and community members to preserve the legacy and build a sustainable future for SRJC," said Dr. Garcia.
Dr. Garcia is married to her wife of 18 years, the proud mother of two daughters, with roots in Sonoma County through family members that live in Santa Rosa. She and her family are looking forward to joining the community with their dog Esperanza.
Dr. Garcia's employment with Santa Rosa Junior College will begin on July 1, 2023, with her contract going to the Board of Trustees for approval at the May 9, 2023 meeting.