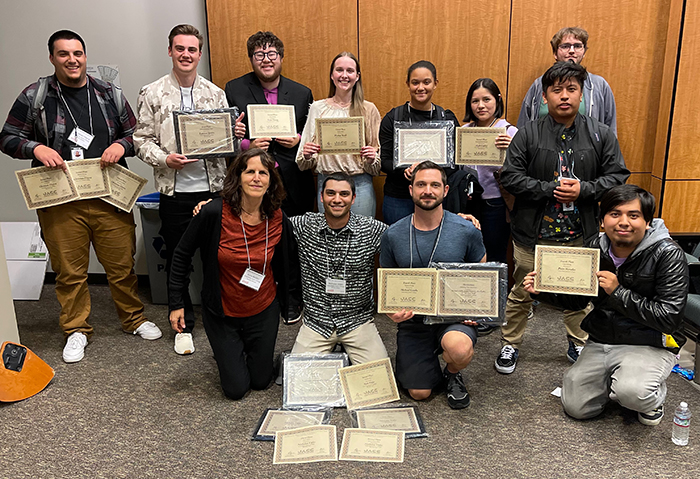 November 1, 2022, Santa Rosa - Oak Leaf student journalists won four national awards in Washington, D.C. at #MediaFest22 this past weekend. The College Media Association (CMA) awarded Oak Leaf a First Place Pinnacle Award for Two-Year Best College Media Outlet of the Year and honorable mention for Best Two-Year Website of the Year. The Oak Leaf also won two Associated Collegiate Press (ACP) Best of Show awards, fourth place for feature magazine, and seventh for a two-year college media website. The conference was organized by CMA, ACP, and the Society of Professional Journalists.
In addition, the Bear Cub journalists won 26 awards including Online General Excellence on October 22 at the Northern California conference of the Journalism Association of Community Colleges.
Congratulations to our Oak Leaf staff and to faculty adviser Anne Belden for all their hard work!